Trails & Conditions
Update 1-16-20 
1 Mile Snowshoe Trail is open.  
Ski Trails are not yet open and we ask that hikers stay off the ski trails to help to maintain the integrity of the snow base.
We are evaluating snow fall levels over the next few days for the possibility of opening rentals on Sunday. Visitors should watch our website and Facebook page for an update prior to Sunday. 
With over 8.5 miles of trails, Bubolz Nature Preserve in Appleton, Wisconsin offers year round access to nature.  The trail systems offers five trail options for hiking, walking, snowshoeing and cross country skiing. Cross Country Ski trails are groomed. View Winter Trail Map.
The snowshoe and ski trails are currently not open. We look forward to seeing you this upcoming ski & snowshoe season!
Equipment Rental Hours
Tuesday-Friday 9:00 a.m. – 3:00 p.m. – Call ahead on weekdays.
Saturdays 9:00 a.m. – 3:00 p.m.
Sundays 11:00 a.m. – 3:00 p.m.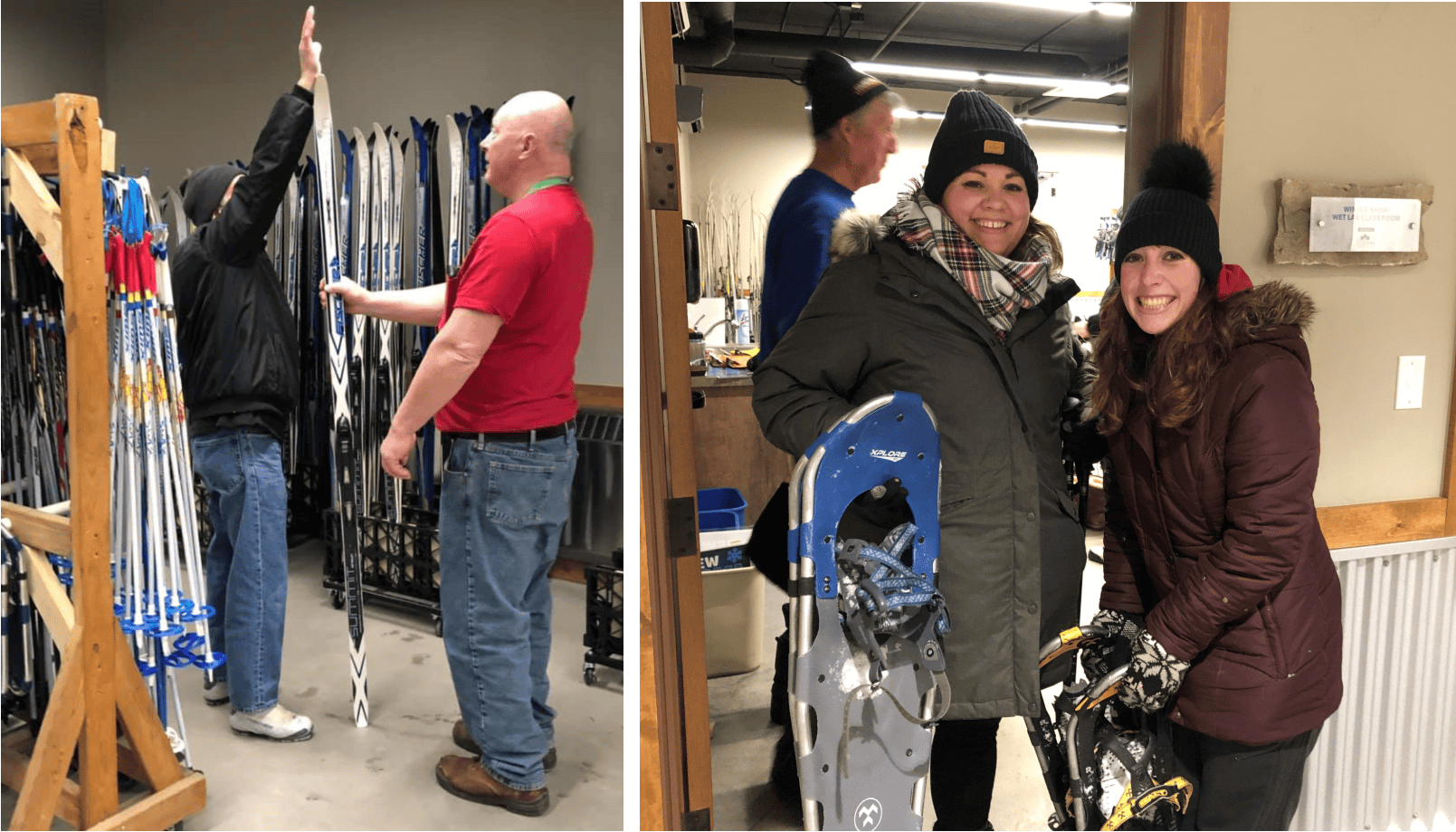 Equipment Rental Costs & Trail Fees
We have skis and snowshoes in all sizes from children to adult.
Ski Rental
Nonmembers: $15
Members: $10
*Price included equipment and trail fee
Snowshoe Rental
Nonmembers: $7
Members: $5
*Price included equipment and trail fee
Trail Fee (if have own equipment)
Members: FREE
Nonmembers Ski: $5
Nonmembers Snowshoe: $2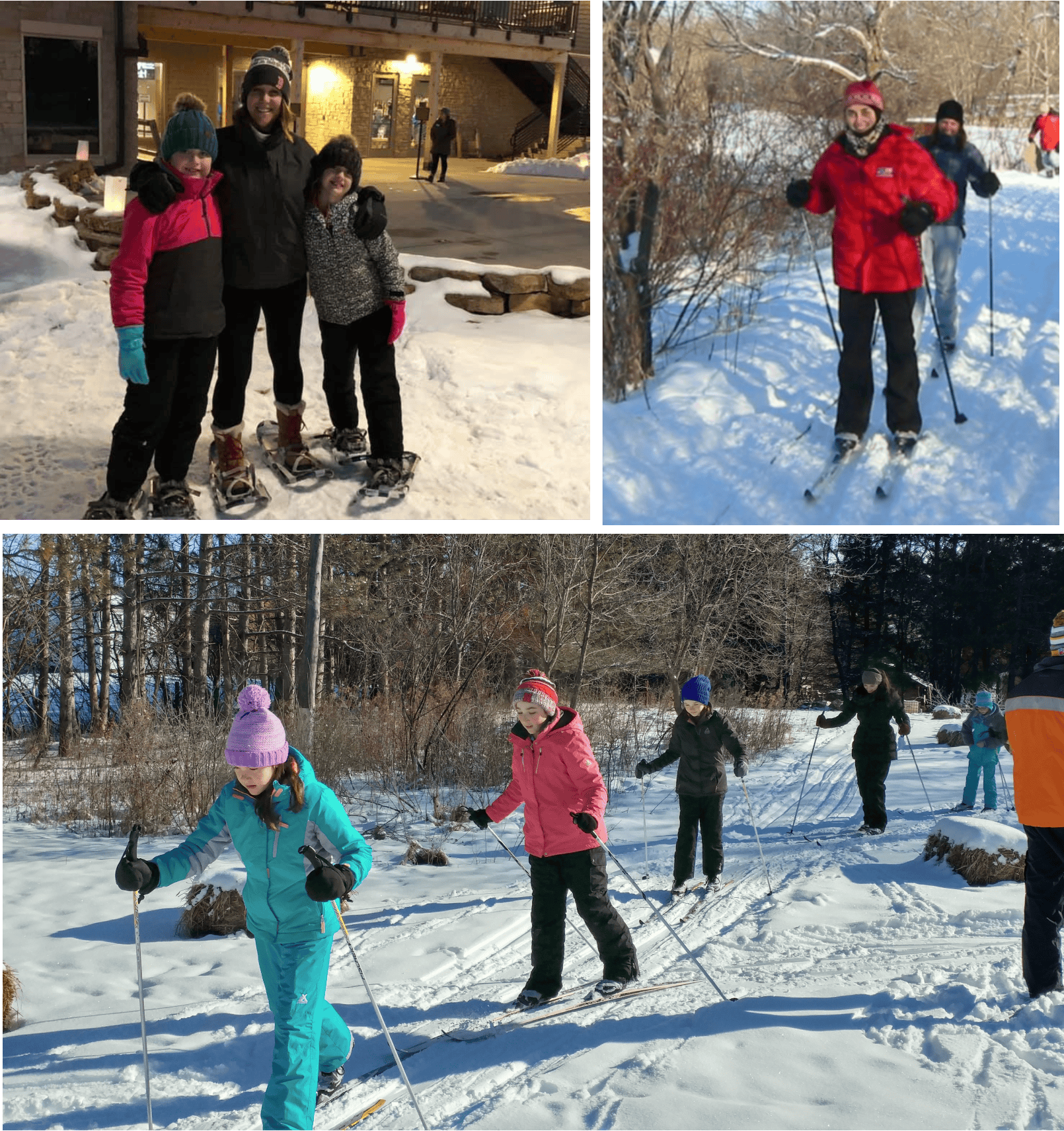 Upcoming Ski & Snowshoe Events
December 26 & 27 – Winter Camp
CANCELLED – January 3 – Candlelight Ski & Snowshoe
January 17 – Glow in the Snow – Ski & Snowshoe Event
January 18 – Ski Clinic
January 31 – Candlelight Ski & Snowshoe
February 1 – Kids Adventure Series – Cross Country Skiing
February 8 – Ski Clinic
February 21 – Brew Ski