Become a Member Today!
As a Community First Credit Union Member
you save 25% on a Bubolz Membership.
Your membership will grow the Need for Nature movement to encourage families and schools to get outside, connect with nature and preserve our natural resources while at the same time supporting the educational programs and sustainability of this 501 (c)(3) not-for-profit nature preserve.
As a member you are making great things possible and bringing the wonder of nature to families, schools and the community.
Membership Levels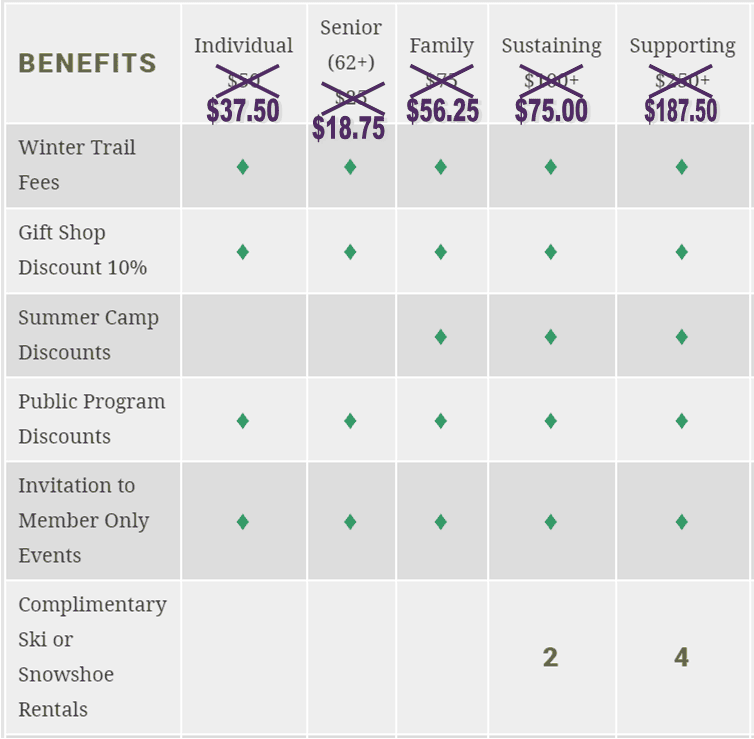 The Preserve is funded entirely by program fees, facility rentals, memberships, grants, donations and gifts from individuals and corporations. Memberships expire one year from date of purchase
New members will receive a membership packet in the mail including a welcome letter, membership cards, receipt and information about the Preserve