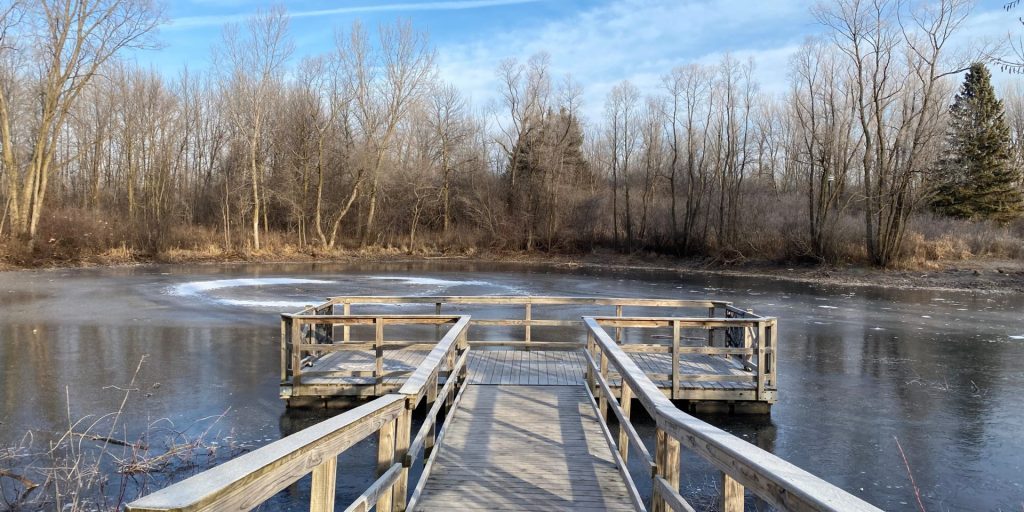 ABOUT BUBOLZ
Bubolz Nature Preserve is a 501 (c)(3) not-for-profit organization, which means we receive no funding from the city, county or state. We are 100% funded by donations, membership and program fees.
---
MISSION OF THE PRESERVE
To serve as a gathering place for the community to become inspired by, appreciate and enjoy nature through educational programming and recreational opportunities, while fostering a healthy environment and providing an improved quality of life.
HISTORY
Referred to by many as Center Swamp for its location in the center of the county, the preserve has a rich history that includes both logging and farming. Cleared by loggers in the late 1800's and early 1900's, the land was then briefly farmed prior to being sold to Natural Areas Preservation. The preserve's original 488 acres were purchased from a partnership of 3 farmers anxious to be relieved of property taxes after rain drowned their crops 4 out of 5 years.
Founded in 1971 after that purchase, the preserve was originally known as Natural Areas Preservation. This was the namesake of the original group of individuals who began an initiative to set aside green spaces free from development in Northeast Wisconsin. Led by Gordon Bubolz this group was instrumental in saving many other natural areas in Wisconsin including both High Cliff State Park and Mosquito Hill. To honor this work, the name was later changed to the Gordon Bubolz Nature Preserve and more recently to The Fox Cities Environmental Learning Campus at Bubolz Nature Preserve.
The unique blend of habitats found here are what make the preserve such an important natural area in Northeast Wisconsin. They include: both upland and lowland hardwood forest, white cedar forest, tall and shortgrass prairie, wet meadow, ponds and streams. The preserve is geographically located within the Tension Zone. This is where Wisconsin's Northern and Southern biological communities meet. Because of this, a diverse array of flora and fauna from both of these regions of the state can be found on this site.
---
Gordon A. Bubolz
In April 2022, Gordon Bubolz was inducted into the Wisconsin Conservation Hall of Fame. Inductees have significantly contributed to conservation programs, projects, public understanding, and conservation ethics within the state of Wisconsin and the nation.
If you're interested in learning more about Gordon Bubolz, we encourage you to visit the Wisconsin Conservation Hall of Fame website, where you can watch the induction ceremony, and learn more about our namesake.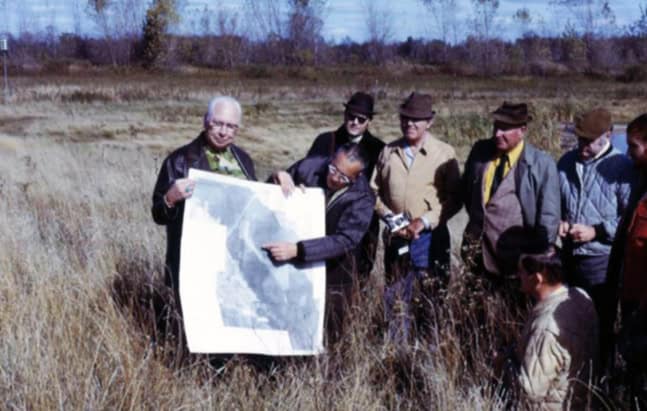 Chair: Charlie Fredrickson
Faith Technologies
Past Chair: Kathi Seifert
Katapult LLC
John Bergstrom
Bergstrom Automotive
Cathie Tierney
Community First Credit Union
Terry Timm
Retired Executive
Tom Boldt
The Boldt Company
Mike Jansen
Faith Technologies
Steve Harrison
Appleton Area School District
Allison Kruse
Secura Insurance Company
Megan Biese
US Venture
Peggy Murphy
BDP International
Mark Van Pay
Great Northern Corporation
Jesse Ostrom
Thrivent
Jeff Krepline
Menasha Corporation