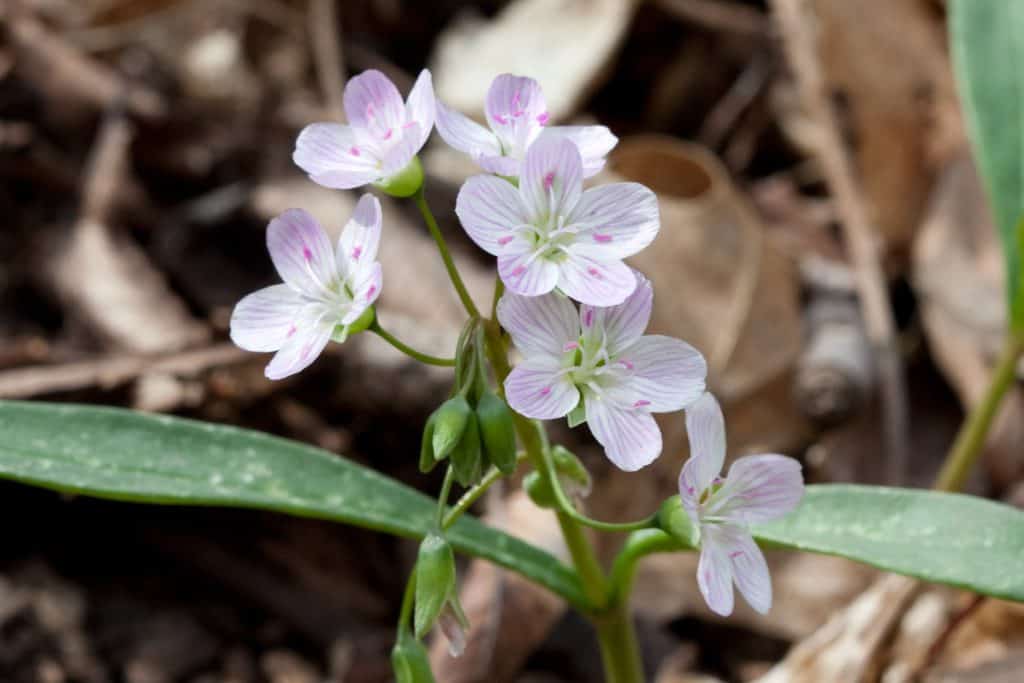 Established in 1971 and encompassing over 700 acres of unique property, the Bubolz Nature Preserve is dedicated to developing a sound environmental ethic in persons of all ages through education, recreation and conservation, while promoting a strong sense of overall wellness and appreciation of nature. Learn about our current openings below for opportunities to join our team.
Due to the nature of being a non-profit, our listed salaries are firm. We offer a variety of other benefits including health, retirement, flexible scheduling, and more. 
Property Manager
The Property Manager of the Bubolz Nature Preserve will primarily focus on the physical up-keep and maintenance of the property and its assets under the leadership and direction of the Executive Director. This position will also touch upon all aspects of the preserve's operation, mission and goals.
The responsibilities of the Property Manager include:
Maintain the trails, buildings, equipment and all other items related to the Preserve's physical
assets
Perform seasonal duties such as: snow removal, collecting/cooking sap, mowing, planting, fire tending and cleaning of facilities
Coordinate all inspections and the maintenance of facilities and infrastructure; i.e.: sprinklers, fire extinguishers, hvac system, hydrants, etc.
Manage the natural areas of the Preserve in coordination with the Executive Director through conservation and restoration practices
Coordinate and work with staff on volunteer opportunities that exist for corporations, service organizations, youth groups, and preserve volunteers
Manage onsite volunteer efforts to effectively utilize the time and talents of individuals or groups
The development and implementation of an annual invasive species work plan throughout the calendar year
Promote stewardship through the land ethics practiced onsite, including conducting annual public workshops
Participate in the planning, preparation and staffing of special events
Provide outstanding customer service through visitor contact both in person and on the phone
Work some evenings and weekends throughout the calendar year
Perform general tasks as needed and requested
Qualifications:
2+ years experience/education in land management or facility maintenance
Mechanical aptitude in the performance and maintenance of equipment
The ability to operate tools and equipment related to the maintenance of the facility and grounds; i.e.: chainsaw, mower, trimmer, skid steer, snow blower, utv, atv, etc.
Possess a valid WI Driver's License with a good driving record
Ability to lift and carry 50 pounds at least 100' and work on ladders up to 15'
Ability to climb, balance, bend, reach and rotate trunk while maintaining a constant work pace
The ability to effectively communicate the preserve's mission and purpose and interpret the natural features of the preserve
Position Type: Full Time – Salaried
Salary: $40,000 – $45,000
How to Apply:
Send resume to Randy Tuma, Executive Director at rtuma@bubolzpreserve.org or mail to 4815 N. Lynndale Dr. Appleton, WI 54913.
Event Set-Up & Cleaning Team Member
The Event Set-Up & Cleaning Team Members are responsible for general cleaning, upkeep and set-up of the Gordon Bubolz Nature Preserve's facilities.
The responsibilities of the Event Set-Up & Cleaning staff include, but are not limited to:
Daily:
Ensuring both levels of the Environmental Center are thoroughly cleaned
Emptying trash and recyclables to dumpsters
Referring to the Event Rentals Binder for set-up/tear-down instructions
Weekly:
Ensuring janitorial closets are clean, organized and fully stocked
Cleaning windows as warranted and/or necessary
Assuring exhibits are cleaned and presentable for public viewing
Upon Request:
Cleaning kitchen appliances and walk-in cooler
Set-up/tear-down of equipment and cleaning associated with preserve programs/events
Performing other duties and responsibilities as assigned
Qualifications:
Excellent interpersonal communication and organization skills required
Ability to manage multiple projects simultaneously, prioritize and work under pressure
Upbeat, energetic and positive attitude
Highly motivated, personable, articulate and diplomatic
Ability to build and maintain relationships with both external and internal customers
Strong ability to work independently, yet enthusiastic to be part of a team
Flexibility in scheduling to accommodate regular evening and weekend hours
Other Skills & Abilities:
Ability to read, analyze and interpret data and documents. Ability to respond effectively to the most sensitive inquiries or complaints.
Ability to define problems, collect data, establish facts and draw valid conclusions.
Ability to hold a valid Wisconsin Driver's License and possess reliable transportation that can be utilized for work purposes.
Physical Demands:
The physical demands described here are representative of those that must be met by an employee to successfully perform the essential functions of this job. Reasonable accommodations may be made to enable individuals with disabilities to perform essential functions.
While performing the duties of this job, the employee is regularly required to stand; use hands/fingers to handle objects, tools or controls, reach with arms. The employee frequently is required to talk or hear.
The employee must regularly bend, squat and must regularly lift and/or move 35 pounds and occasionally up to 75 pounds. Specific vision abilities required by this job include close vision and the ability to adjust focus.
Work Environment:
The noise level in the work environment will vary from low/moderate to potentially high during certain events. This is a non-smoking work environment. Employee will occasionally be required to perform work outside of the office environment to include exposure to weather and temperature extremes. May occasionally be required to walk on slippery or uneven surfaces.
Salary: $15.00 / hour
Position Type: Part Time – Average of 10-20 hours / week
The majority of shifts begin at 4:00 pm or later on weekdays, and early mornings on weekends.
How to Apply:
Send resume to Randy Tuma, Executive Director at rtuma@bubolzpreserve.org or mail to 4815 N. Lynndale Dr. Appleton, WI 54913.