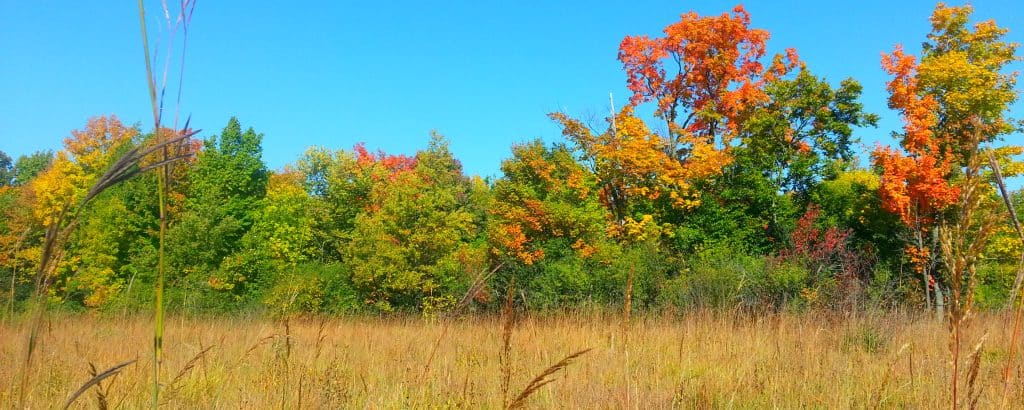 FALL PROGRAMS
Fun in Fall Programs, Presented by Community First Credit Union
There are no refunds for cancellations; substitutes are permitted. Refunds will be issued for programs cancelled by Bubolz due to low registration.
Art with Nature
October 21, 2022 | 1:00-3:00 pm
Learn to make ink with Black Walnuts, Buckthorn Berries, and paint with natural pigments only found in nature! Option to take some ink home with you. This is a great program for all who are curious, kids and adults alike!
Cost: Members $8 per person | Non-members $10 per person

Family Scavenger Hunt
October 21, 2022| 5:00 – 6:30 pm
What if Bubolz transformed into a magical kingdom?
Work together as a team to solve riddles, answer clues and learn about nature through a magical lens! Some stops on the adventure include finding "unicorn" (deer) trails, learning about wetlands and swamps where "ogres" live, and making fairy homes!
Cost: Members $15.00 per family | Non-members $20.00 per family

Seed Collecting & Native Flower Identification
October 22, 2022 | 10:30 – 11:30 am 
It's that time of the year to seed collect!
Learn to identify ten native flowers, the basics of seed collecting and make native seed packets to take home and give as gifts! Great for adults and kids alike.
Cost: Members $3 per person | Non-members $5 per person

OWL PROWL
November 11, 2022 | 5:30 – 7:30 pm
Join us as we learn more about owls of Wisconsin. We will begin with a short presentation with a live owl demonstration and dissection of owl pellets. This will be followed by a night hike to look for owls and learn more about their adaptations.
Cost: Members $20.00 per family | Non-members $25.00 per family

Wild Edibles
November 16, 2022 | 3:30 – 4:45 pm 
Come on a walk learning about wild edibles throughout the preserve, led by naturalists. There's still a lot in season this time of the year, so come and learn before the winter!
Cost: Members $8 per person/$18 per family | Non-members $9 per person/$20 per family