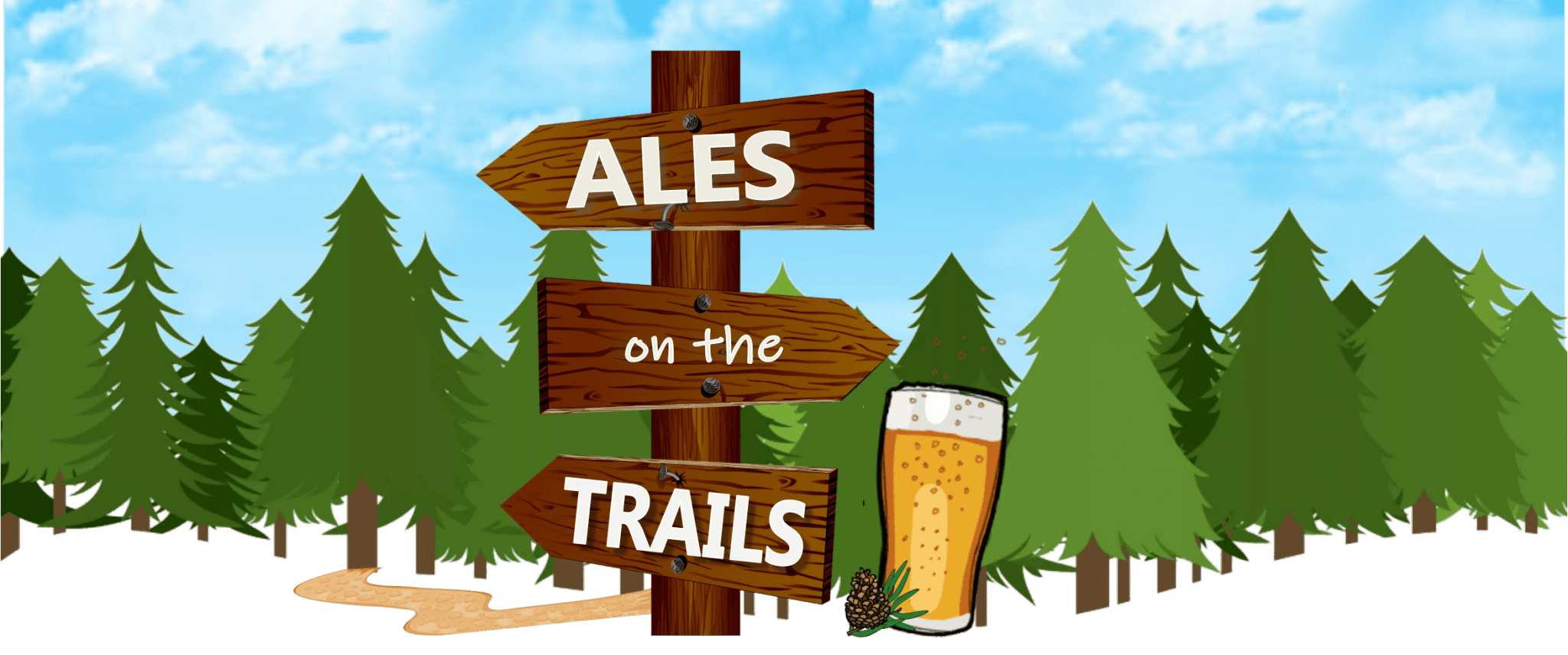 Thank you to everyone who attended the event! We are thrilled about the excitement for the event and grateful for the overwhelming support that was raised to benefit our environmental education programs!
Friday, June 21 – 5:30 – 8:30 PM

An evening hike on the preserve paired with a wine, beer and craft cocktail sampling.
Grab a group of friends, coworkers or your significant other and let the great outdoors take you on a one-of-a-kind sampling adventure surrounded by over 700 acres of nature!  Your adventure begins with a custom sampling glass and a map that will lead you on a 1.5 mile trail hike packed full of sample locations where you will taste unique wines, summer cocktails and local craft beers.
Continue your exploration as you find additional sampling locations on your map! Sip wine in the pines, taste something sweet in the Sugar Shack or grab a pilsner by the pond! After your beer trek, kick back and relax in the pines with live music and a cook out in the pines.
This event is designed for ages 21 and over. A photo ID is require at check-in to receive sampling glass and wristband.
Raffle Winners
Matt Schuster – Badger State Brewing Cups & Samples
Ann Lynch – City Lights Sign and Gift Card
Cindy Stanislawski – Goose Island
Jennifer Freese  – Kona Bucket
Mike Schmidt – Lift Bridge Package
Sara Campana – McFleschman Hat and Card
Kim Erdman – Mob Craft Sign, Hat & Samples
Meghan Brzozowski – New Belgium
Amanda Kriewaldt – One Barrel Beer Mixture
Amanda – Kriewaldt – TRULY
Jake Thomack – Pigeon River Package
Beth McCarthy   – Title Town 2 Six Packs
Donna Puls – White Claw Tin Sign & Sample Mix
Schedule of Events
Arrive anytime between 5:30 – 7:30 p.m. and take to the trail
Sampling event will be open from 5:30 – 8:30 p.m.
Live Music from 5:30 – 8:30 p.m.
Cost
$30 – All Access Pass –

REGISTRATION FULL

$10 – Designated Driver – Includes all of the fun below minus the beer, wine and cocktails. We will have free water, soda and non alcoholic beverages available.
The price includes a one-of-a-kind Ales on the Trails tasting glass, access to the unlimited sampling event, a 1.5 mile trail hike through the preserve and live music. The funds raised will benefit Bubolz Nature Preserve and enable us to provide meaningful experiences to our community through education, recreation and conservation.
Live Music & Food
Party in the Pines with live music from Jason Mc Nabb from 5:30 – 8:30 p.m. Participants can kick back and listen to great music and enjoy a cookout! Each participant will receive a ticket for their choice of a burger, brat or hot dog.
Music on the patio by Style Entertainment from 5:30 – 8:00 p.m.

Trail Map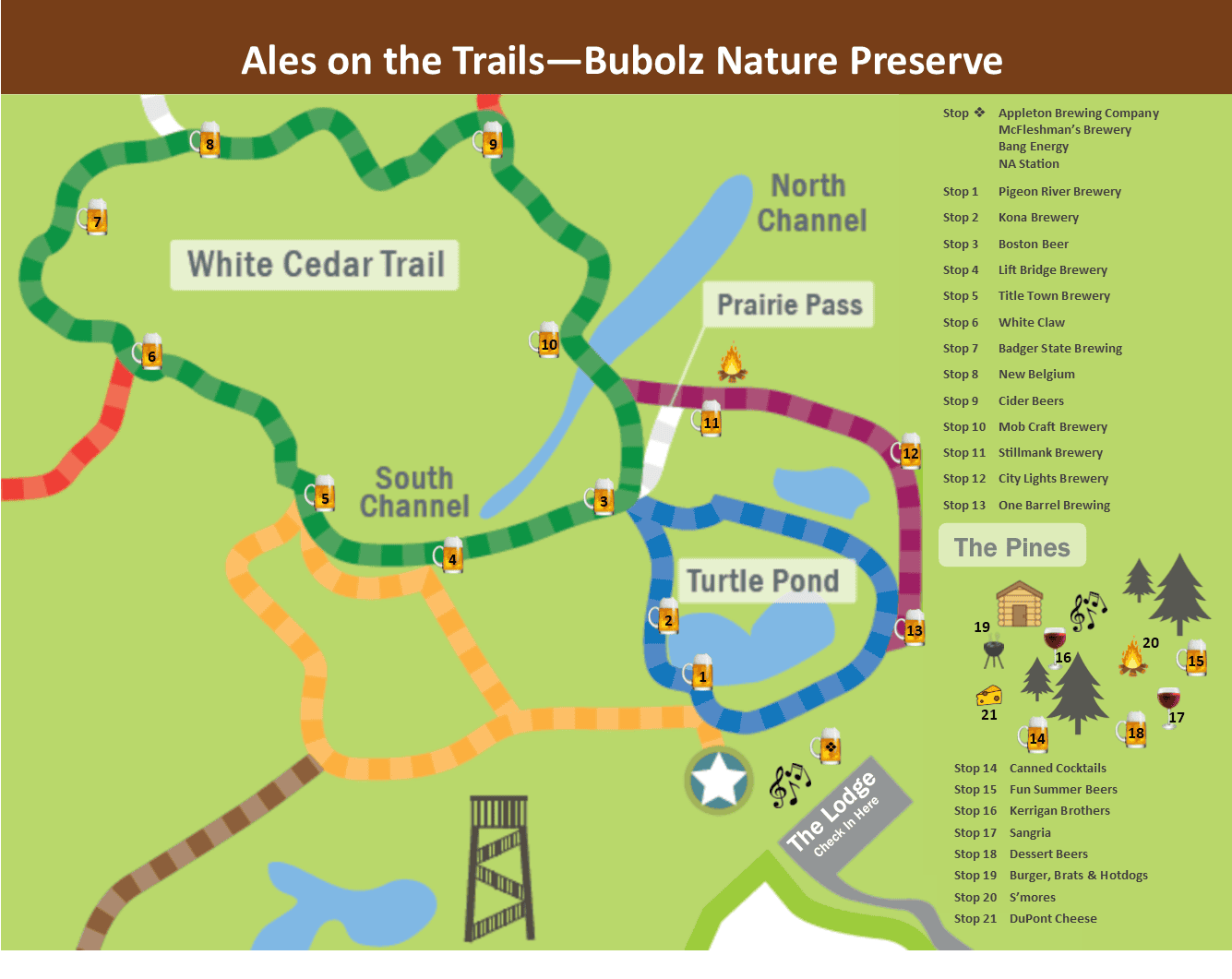 Sampling Line Up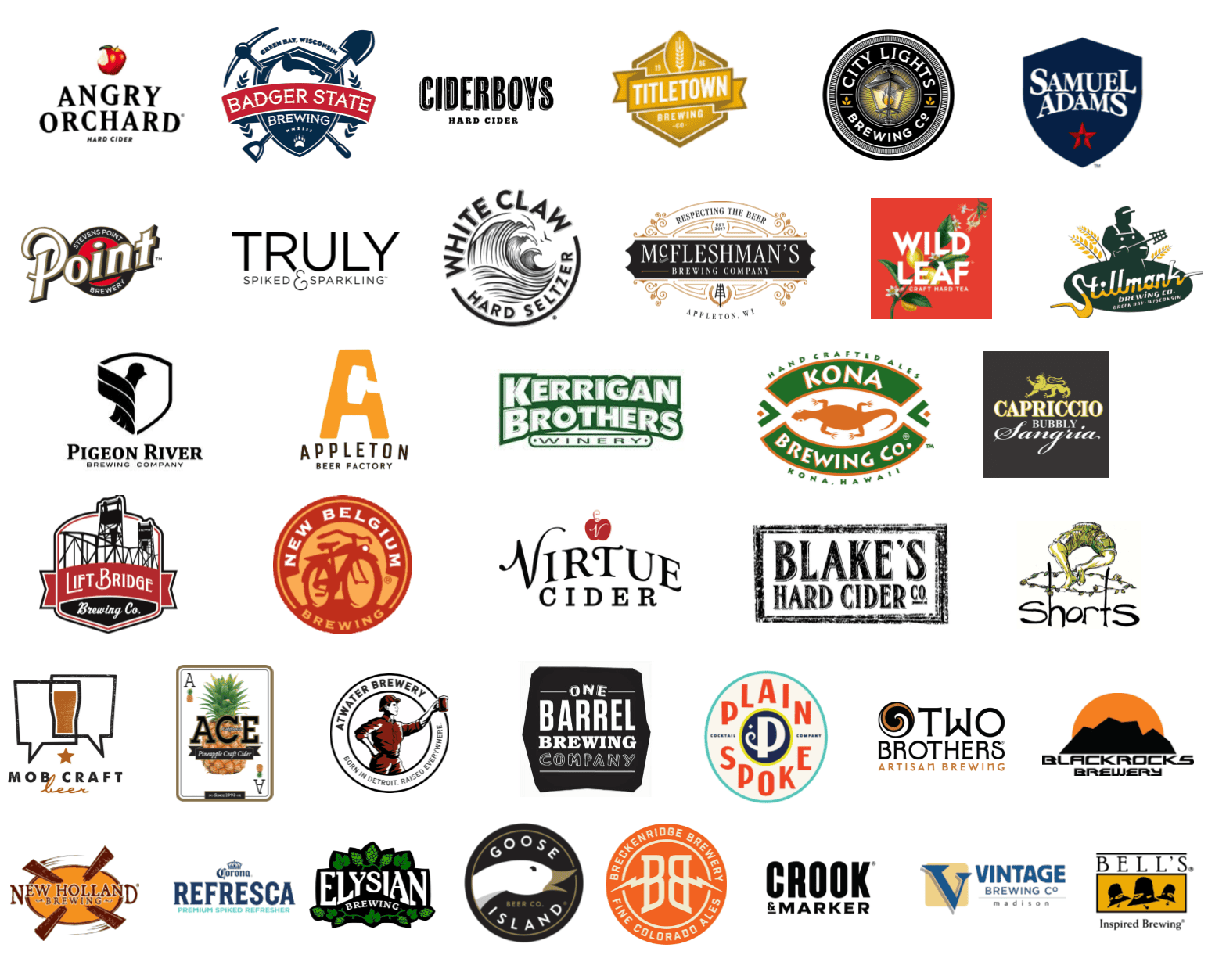 FAQs
Is this event open to all ages?  – This event is designed for adults 21 and over.
Will the event be held rain or shine? – Yes, in case of rainy weather, we will hold the festivities inside the nature center. No refunds.
Will there be a bar to purchase full size drinks? – Yes, we will have a bar with canned beer set up in the pines from 5:30-8:30 p.m.