Trails & Conditions
Due to the warm temps and deteriorating trail conditions we will be closing ski and snowshoe rentals.
Wilderness Trail is currently closed. 
We are doing everything we can to help keep everyone safe during rental season this year.  The staff has spend time discussing and putting new safety protocols into place.  We will be requiring masks inside of our building and only allowing a limited number of people inside the building and gearing up at a time.  we are expecting the rental process to take a little bit more time because of the safety protocols that we have put in place. 
***Please allow for more time and be patient when coming to rent gear this year
With over 8.5 miles of trails, Bubolz Nature Preserve in Appleton, Wisconsin offers year round access to nature.  The trail systems offers five trail options for hiking, walking, snowshoeing and cross country skiing. Cross Country Ski trails are groomed. View Winter Trail Map.
Equipment Rental Hours
Tuesday-Friday 9:00 a.m. – 3:00 p.m. – Please call ahead on weekdays.
Saturdays 9:00 a.m. – 3:00 p.m.
Sundays 11:00 a.m. – 3:00 p.m.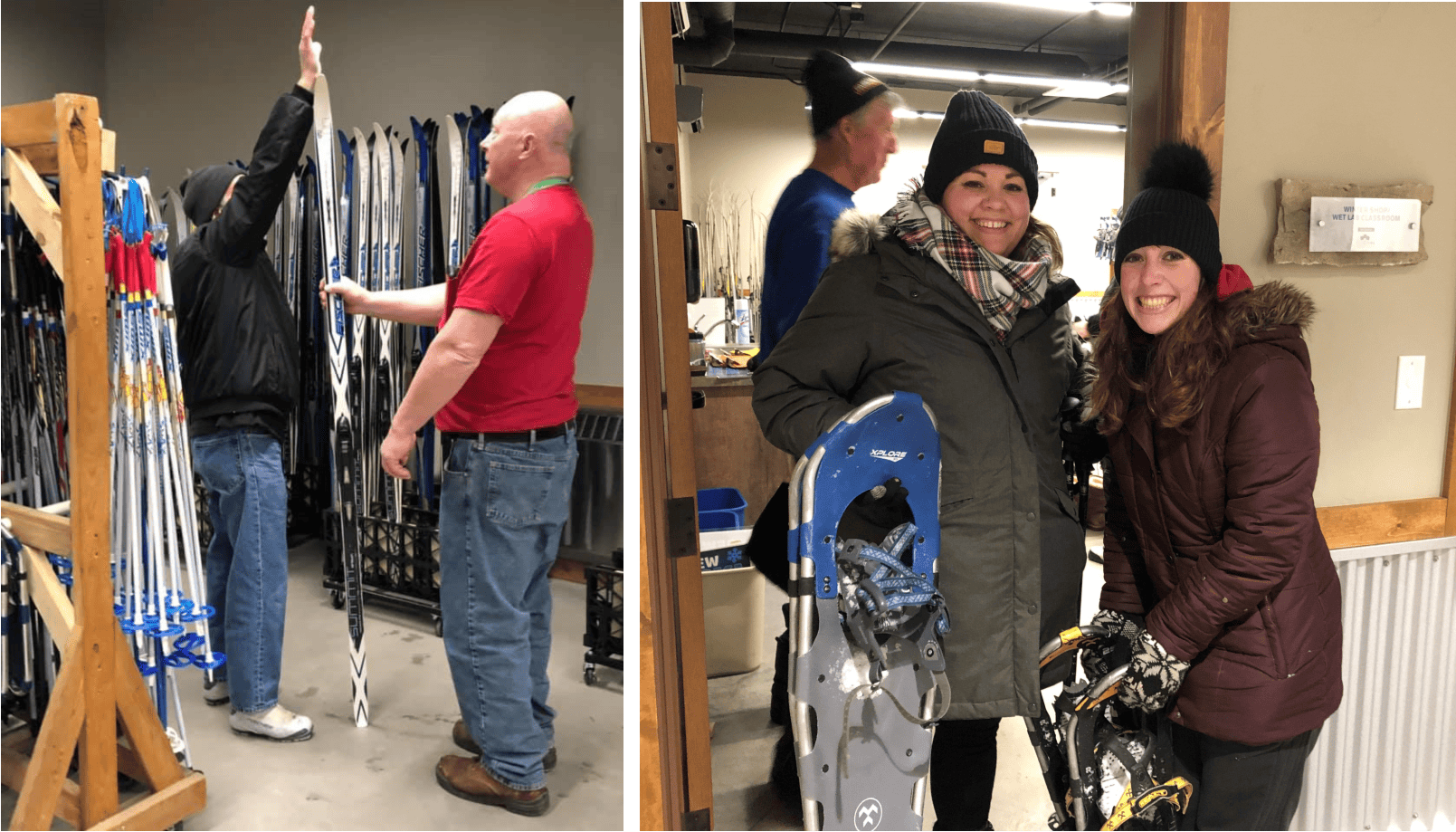 Equipment Rental Costs & Trail Fees
We have skis and snowshoes in all sizes from children to adult.
Ski Rental
Nonmembers: $15
Members: $10
*Price includes equipment and trail fee
Snowshoe Rental
Nonmembers: $7
Members: $5
*Price includes equipment and trail fee
Trail Fee (if have own equipment)
Members: FREE
Nonmembers Ski: $5
Nonmembers Snowshoe: $2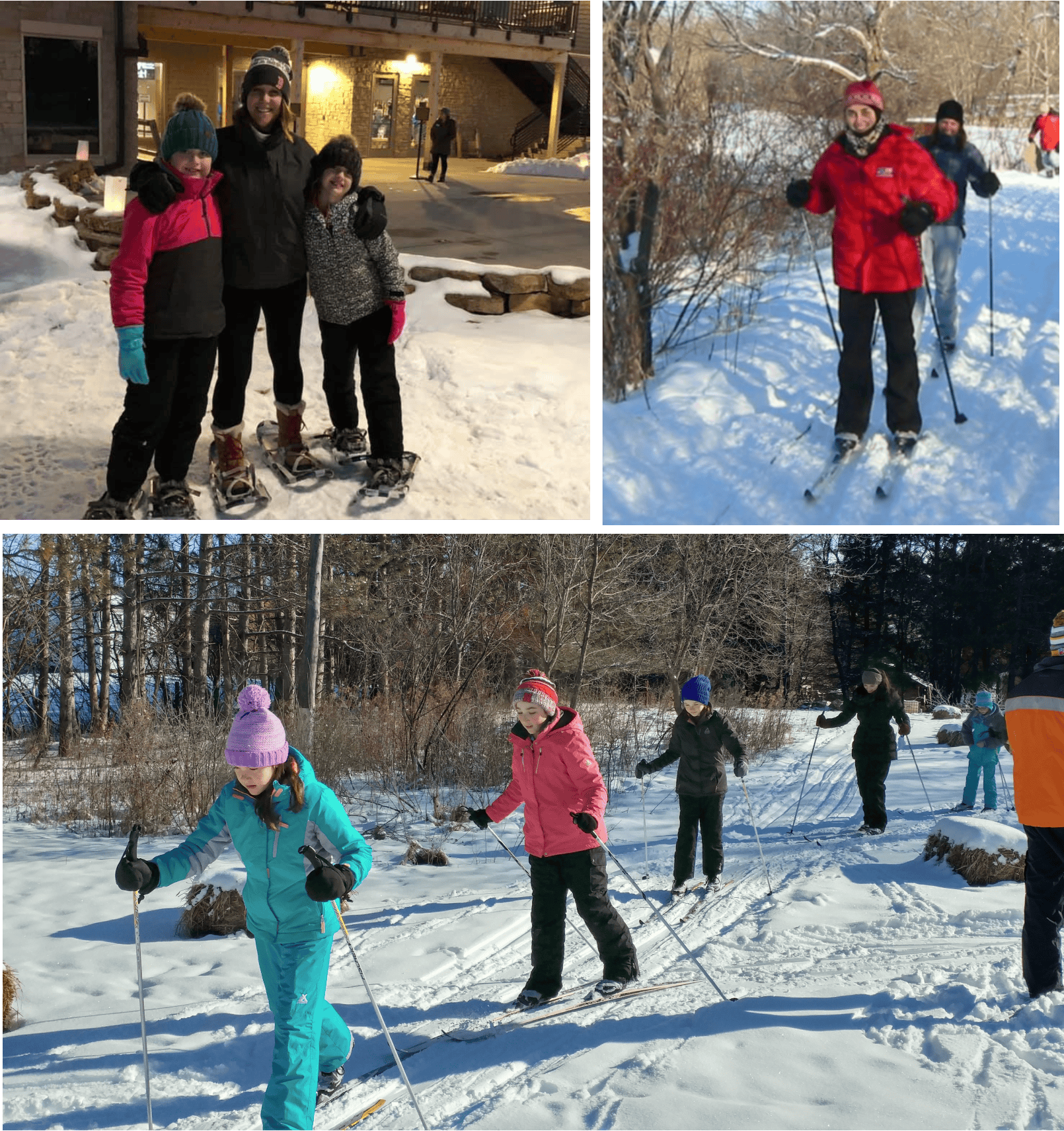 Upcoming Ski & Snowshoe Events
December 29-31 – Winter Camp
  January 15 – Candlelight Ski & Snowshoe
January 23 – Ski Clinics
January 29 –  Ski & Snowshoe
February 12 – Brew Ski
February 26 – Moonlight Ski and Snowshoe
All Candlelight and moonlight Ski & Snowshoe nights are on a first come first serve basis.
*Registration for Ski Clinics and Brewski will be open soon