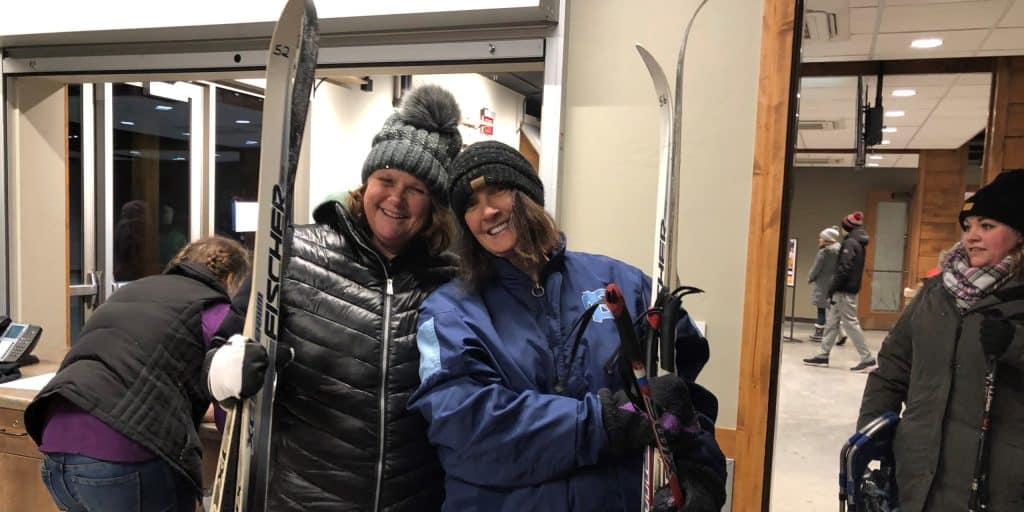 With over 8.5 miles of trails, Bubolz Nature Preserve in Appleton, Wisconsin offers year round access to nature. The trail systems provides several trail options for hiking, walking, snowshoeing and cross country skiing. Cross Country Ski trails are groomed. View Winter Trail Map.
TRAIL UPDATE – CLOSED FOR THE SEASON.
The recent rain and warm weather has left our ski trails slushy and wet with patches of ice. With the forecast continuing to be warm and rainy, we have made the decision to end our ski and snowshoe rentals for the year.
Equipment Rental Hours
Monday: Closed
Tuesday–Friday:* 9:00 a.m. – 3:00 p.m.
Saturday: 9:00 a.m. – 3:00 p.m.
Sunday: 11:00 a.m. – 3:00 p.m.
*Please call ahead on weekdays.
Equipment Rental Costs & Fees
We have skis and snowshoes in all sizes from children to adult.
Ski Rental
Non-members: $20
Members: $15
*Price includes equipment and trail fee
Snowshoe Rental
Non-members: $10
Members: $5
*Price includes equipment and trail fee
Trail Fee (if have own equipment)
Members: FREE
Non-members Ski: $5
Non-members Snowshoe: $5