November Need for Nature Newsletter

Happy Fall!
October was a very busy month at the Bubolz. We had our 27th annual Romp in the Swamp "Mask"erade and our Octoberfest Beers for Bubolz. We want to say thank you for everyone who participated in these programs and helped support Bubolz. We are happy to be a part of such an amazing community of people!
October was the month for night hikes! We learned about how our other senses are heightened when we weaken our sense of sight. We talked about the difference between nocturnal and diurnal animals. Families experienced a heightened sense of smell and practiced having "deer ears".
Keep reading to see all of the things we have coming up at Bubolz and how you can get involved.
Upcoming Events
November 6 – Owl Prowl – Night Hike
November 7 – Kids Adventure Series Earths Elements
November 11 – Nature Explorers
November 25 – Nature Explorers
December 5 – Kids Adventure Series Winter Crafts
December 9 – Nature Explorers
December 29-31 – Winter Camp
January 9 – Dog Sledding (Registration opens Nov 3)
January 16 – Dog Sledding (Registration opens Nov 3)
Volunteer Spotlight
We want to say a huge thank you to all of the volunteers that came out to help with Romp in the Swamp "Mask"erade and braved the chilly and windy day. We had several volunteers from our sponsor Community First, and many other individuals. We also had volunteers from Pathways Church, Elevate 97, and Bank of America who came and helped carve pumpkins and fill all of the trick-or-treat bags
We Are Looking for Volunteers for Winter
Do you want to make a difference in your community? We are looking for volunteers to help with snowshoe and ski rentals when the snow comes. We are also looking for people who want to get in a great workout and shovel some snow. If you have some extra time and are looking to volunteer please click the button below to send us a message.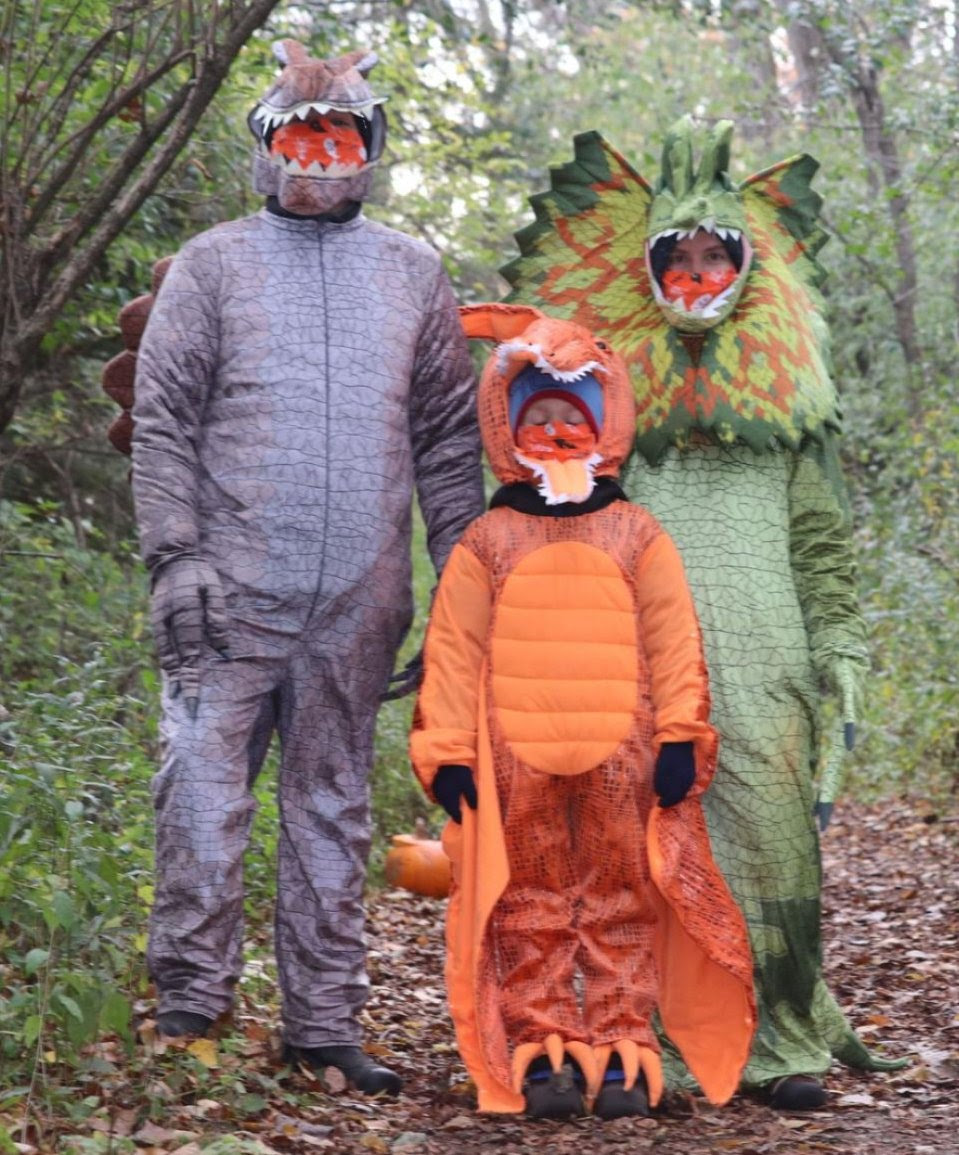 Romp in the Swamp "Mask"erade
We had so much fun at Romp this year. Here are the winners for this years contests:
COSTUME
Adam Nelson and Family & Marin Stahmann
CRITTERS IN A JAR
Adam Nelson
HIDDEN OWLS
Jon Anzulewicz, Heather Mielke, Megan Sauer, Maya Tunistra, Bethany Ermers & Nikkohl Gallant
Mental Health and the Need for Nature!
There is a stigma when it comes to mental health and talking about it. But the truth is that 46.4% of adults in the US will have experienced a mental health issue sometime in their life time. The stressful last few months navigating our way through the constant changes has dramatically increased the number of people currently experiencing mental health issues. Here are a few things you can do to help your mental health:
Spend 15-30 minutes a day outside
Quiet your mind (Exercises available on our website)

Meditating
Mindfulness
Eco-Therapy

Eat healthy meals and drink lots of water
Get help when you need it
Bubolz is a great place to come for a walk or to sit and be still! Our trails are open 365 days a year. Come visit today and see the benefits of nature for yourself.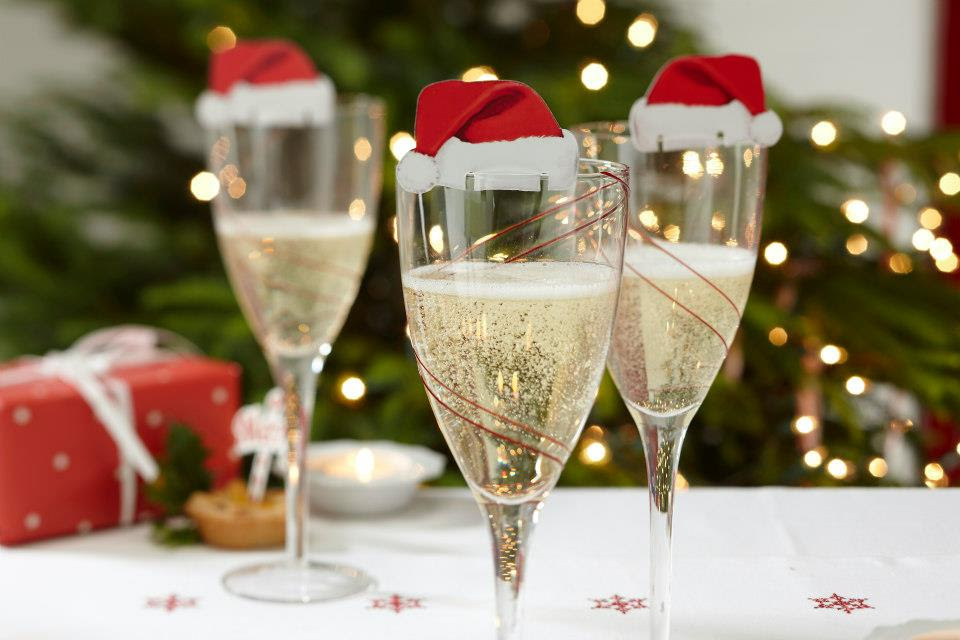 Tis the Season
Here at Bubolz we have the perfect place to host your holiday party. With ample space in both our Great Blue Herron and Black Bear halls we are able to space out tables and allow people the room they need to properly social distance and feel safe attending your party or event.
We are following the guidelines set out by the CDC & WEDC for maximum capacities and limiting the amount of people at each table. We are taking temperatures and requiring masks to enter our building.
Bubolz is a beautiful venue and we work with a list of preferred caterers that do an amazing job. We have several beverage packages available as well to fit your needs.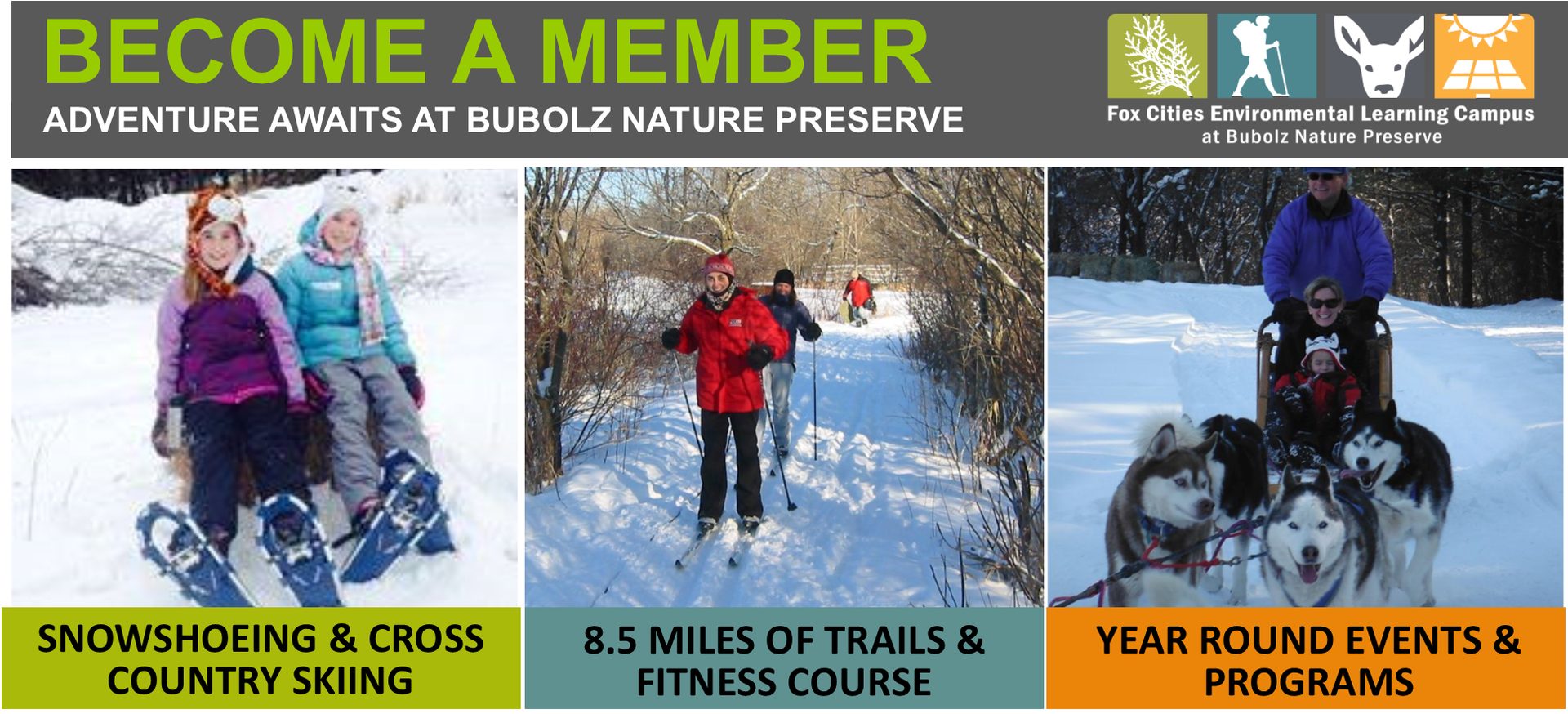 Now is the Perfect time to become a Bubolz Member
With numbers still increasing for Covid cases the list of safe things to do this winter is slowly shrinking. We are here for you at Bubolz. We are putting safety protocols into place and are getting ready for the snow to fall. We will be offering cross country skiing and snowshoeing on our trails 6 days a week.
Bubolz Members save on ski and snowshoe rentals! Already have your own? Your trail fee is waived! So become a member today and save BIG this winter.

Please consider making a donation today and making a difference that will last a lifetime. We want Bubolz to be a place where people can come for generations and we can only do it with the help and support of people like you.