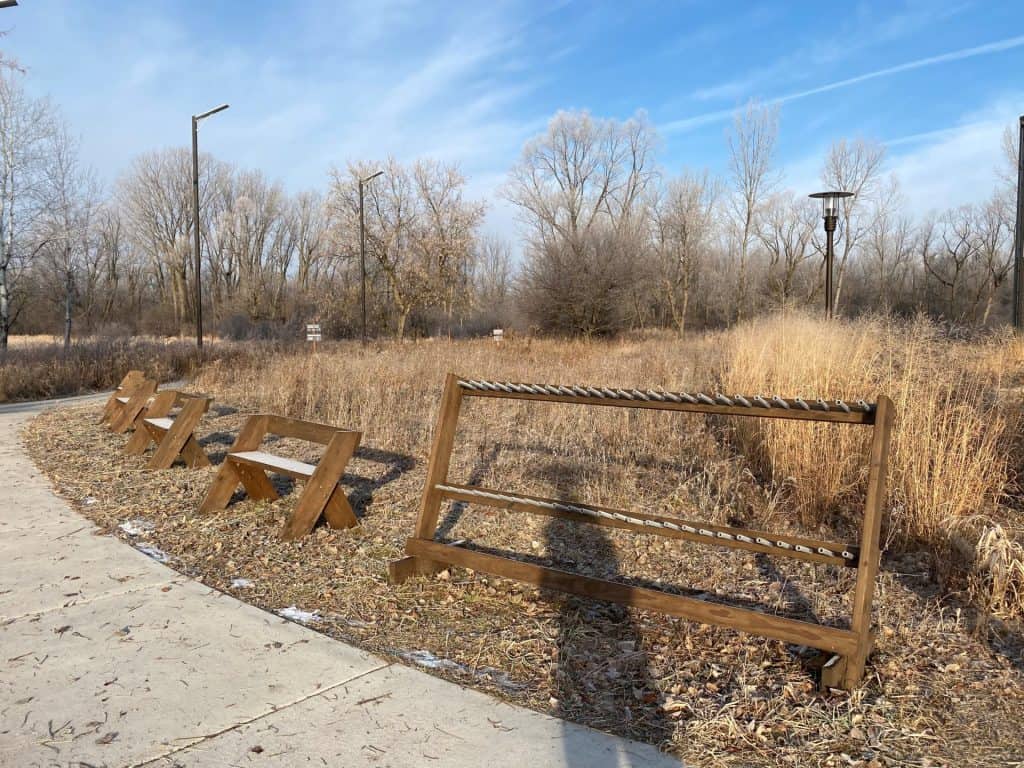 Winter is upon us!
The beautiful frost at the Preserve this morning reminded us all that winter is here and it is almost time for ski and snowshoe season. If you have been out hiking recently you may have noticed some new signs up on your walk…
It is important to know that many things change at the preserve once the snow starts to fall.
Once we get 6+ inches of fresh snow we will start the winter makeover of the trails. The normal walking trails will turn into cross country ski trails and we ask that you do NOT walk on these trails. We do our best to keep these trails groomed and walking down these groomed trails wrecks them for the skiers. There are several options of paths for skiers to choose from ranging from .5 miles to 4.5 miles. All trails go counter clockwise and we ask that you follow the arrows on the map, and the signs on the trail.
Where do the hikers and snowshoers go? They have their own trail cut into the preserve that is only open during the winter months. That means as you go along these 2 trials you will get to see new areas that you don't see other times of the years. There are two trails to choose from the red trail in 1 mile and the blue trail is 3 miles.
In the winter we have trail fees. These fees help us keep all of the trails groomed throughout the season. If you have your own equipment please stop in at the ski station to pay your trail fee or place it in the donation post at the trail head.
Trail Fees:
Members: FREE
Non-Members Ski: $5
Non-Members Snowshoe & Hiking $2
If you want to become a member and save BIG this winter please click the button below:

To learn more about equipment rentals and what to expect this season please click the button below. We are making some changes this year to the rental process to make sure everyone stays safe. Including requiring masks inside the building and limiting the number of people inside at a time.

Winter trail maps are available at the ski & snowshoe rental desk inside the lower level.
While enjoying your visit please:
Have a great time!
Stay on designated trails
Be careful not to leave liter
No smoking or alcoholic beverages
No firearms or drones
Be respectful of others and the property
no domestic wildlife, bikes or motorized vehicles
Do not release wildlife
Do not collect plant, animal or natural materials
Lock your cars and keep personal belongings out of sight
Be aware of your surroundings
SAFTY FIRST